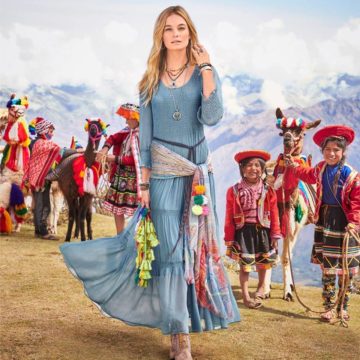 We had the chance to help produce Sundance's Spring 2017 catalog.
Shot entirely in the vicinity of Cusco, it features Chinchero and the Maras Areas extensively. A lot of detail was dug into the art production. Vast amounts of llamas, donkeys, sheep, as well as flowers and props was delicately arranged.
Shot by Anders Overgaard, it features models Avril Guerrero Diaz, Mona Johannesson, Jessica Mau, and Bridget Malcolm.
Project title:
Sundance Spring 2017 Catalog
Production company:
World of Locations
Year:
2017
Location:
Cusco: Chincheros and Maras
Location type:
Mountain, rural life, small, towns, llamas.